Fashion-conscious people, and mostly ladies and girls have a 'thing' about shoes and they love them in different colors and designs.  The more eye-catching they are the better. Most preferably, they should be unique enough to keep eyeballs popping, making them focus on the wearer. If you are looking for skull shoes that will wow not only you but others, then you have arrived at home.  At https://www.skullclothing.net you will find a wide range of skull-themed shoes for men, women, boys, girls and children for all occasions that will fit your imagination and complement your outfit.
Types Of Skull Shoes

Talking about men's boots, sandals, loafer's boots, slippers, sports shoes, sneakers and women's pumps, boots, slippers, sandals, loafers, clogs, we have them and many more. 
We have cute skull shoes for style and comfort that you will love for sure.  Depending on what you are looking for, we have something for everyone at https://www.skullclothing.net. We strive to provide our customers with not only high quality but also the latest skull shoes designs. You will find some skull shoes that are so eye-catching and unique indeed that they look more of a display art piece than footwear.
Our objective is to be our customer's one-stop shop for skull-themed shoes. With such a large collection of skull shoes, it is next to impossible for you not to find that ideal shoe that you are looking for and go away disappointed.
Those with special needs; for instance, with difficulties in finding their correct size, we will go out of our way to ensure that they are well catered for.  We are passionate about serving all our esteemed clients to their full satisfaction.
Skull Shoes You Will Love
Each shoe is embedded in its own unique features. We cater for all segments of clients. We have casual shoes, business shoes and for those with passion in sports we have tennis shoes which are very ideal for sporting. Whether male, female or children, our shoes are a must-have for both indoor and outdoor games .Those who love adventure and for outdoor escapes our hiking Flip plops and hiking boots will enable you to hike the tallest mountains.
There are also the black booty skull shoes, which will make your friends turn green with envy once you put them on. Don't be surprised to see them going to buy something similar.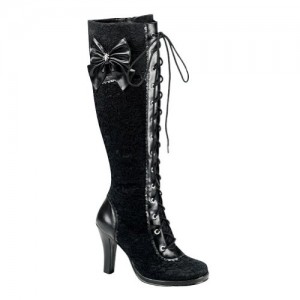 Make yourself the talk of the town by styling up your attire with this most magnificent footwear from https://www.skullclothing.net. We are gurus when it comes to stocking the best stuff for your feet.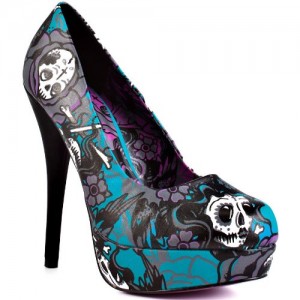 Besides, we have the black synthetic leather ankle bootie you will just love. Make a date with us and we shall grace your feet with the most enchanting skull shoes you have ever dreamed of. The studded boots are very ideal when it comes to those slippery weather conditions and just the best for moving around after it rains. Choose us for the best skull shoes ever!
Connect With Me On Google+ John Shea